Seattle anarchist paper The Transmetropolitian Review looks at continued acts of defiance and resistance to Amazon.
Who would wish to reappropriate nuclear power plants, Amazon's warehouses, the expressways, ad agencies, high-speed trains…auditing firms, nanotechnologies, supermarkets and their poisonous merchandise? Who imagines a people's takeover of industrial farming operations where a single man plows 400 hectares of eroded ground at the wheel of his megatractor piloted via satellite? No one with any sense.

-The Invisible Committee, Now, 2017
Setting The Stage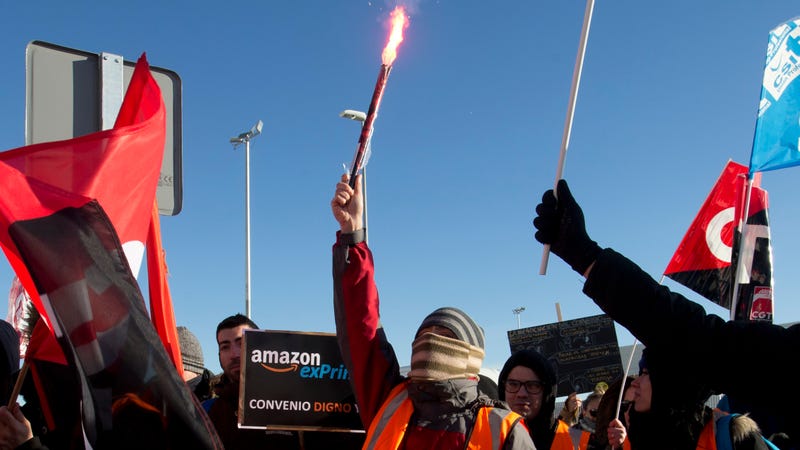 Against the possibility of communism, against any possibility of happiness, there stands a hydra with two heads. On the public stage each one of them makes a show of being the sworn enemy of the other. On one side, there is the program for the fascistic restoration of unity, and on the other, there is the global power of the merchants of infrastructure—Google as much as Vinci, Amazon as much as Veolia. Those who believe that it's one or the other will have them both. Because the great builders of infrastructure have the means for which the fascists only have the folkloric discourse.

-The Invisible Committee, Now, 2017
Opening The Curtain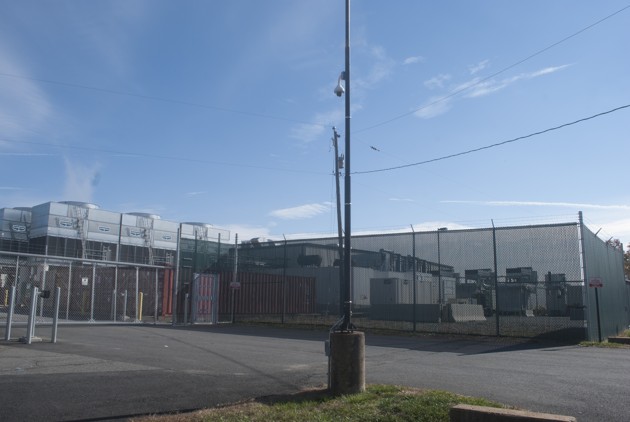 Taking The Stage
From the extreme left to the extreme right, there's no lack of bullshitters who endlessly promise us "a return to full employment"…It's now necessary to be able to monitor en masse all our activities, all our communications, all our gestures, to place cameras and sensors everywhere, because

wage-earning discipline no longer suffices for controlling the population.

It's only to a population totally under control that one can dream of offering a universal basic income.

-The Invisible Committee, Now, 2017
This MARS Conference has been held since 2016, and at each opening Jeff Bezos has done something cringe-worthy: in 2017, he piloted a massive robot and flexed it arms, while in 2018 he went on a stroll with a war-dog from Boston Dynamics. He was a bit more restrained in 2019, most likely from all the media attention, although this years attendees included Mark Hamill, famous for playing Luke Skywalker in the Star Wars films. He wouldn't be the last Hollywood celebrity to suck up to Bezos in the coming months.
We don't want to discount this possibility, but we also don't want to impart any false hope. It would take a concerted effort to create an anarcho-communist union big enough to destroy Amazon and require months if not years to build the necessary membership. Amazon is a techno-fascist entity that needs to be taken down immediately, just as its overlord is a demented capitalist psycho-path who needs to be stopped, and its highly likely that unionism is not the way to accomplish these objectives. Amazon poses an existential threat to all free people on the Earth and plans to extend its ruler's vision into space. To stop these techno-fascist schemes before they come to fruition, we need to act directly. Thanks to Amazon's relentless expansion, its facilities are now everywhere, and as some anarchists stated decades ago, the secret is to really begin.
Burning The Stage
The revolutionary gesture no longer consists in a simple violent appropriation of this world; it divides into two. On the one hand, there are worlds to be made, forms of life made to grow apart from what reigns, including by salvaging what can be salvaged from the present state of things, and on the other, there is the imperative to attack, to simply destroy the world of capital.

-The Invisible Committee, Now, 2017
While we wish there was more resistance to Amazon in the US, we're confident the rebellion will soon enter its second phase. The victory in Queens was the first time anyone was able to stop Amazon in its tracks, and the lessons learned along the way are still being digested. We wish everyone good luck in their future efforts and hope we've highlighted just how dangerous Amazon is. As was stated above, the secret is to really begin.